So, you've started the exciting journey of buying a home with us.
After you've chosen your plot, there are a number of steps in the buying process that we refer to as our 'customer journey'. We have broken these steps down into key stages so you know what to expect.
If you have any questions - big or small - please get in touch with our friendly team at any time. All main points of contact will be provided within your reservation pack.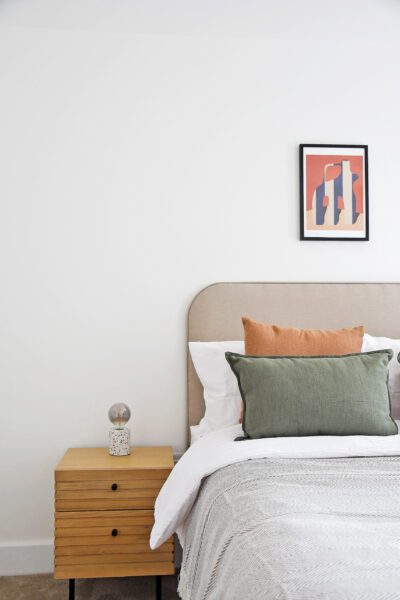 01
Pick your plot
The exciting part! To help decide on your perfect new home, our Sales Team will provide you with the impartial and in-depth information you need to make an informed decision about buying the property. This will include specifications, plot features, information about the location and price.
We will make you aware of any choices and options available to you before you reserve. At this stage we will make sure our Reservation Agreement terms are clear and fair, and make you aware of cancellation rights, highlighting the role of the Consumer Code/ New Homes Quality Code. If you have a home to sell, it is helpful to share the details of your selling agent with your sales advisor to help them monitor your related sale and make sure everything runs smoothly.
View More
View Less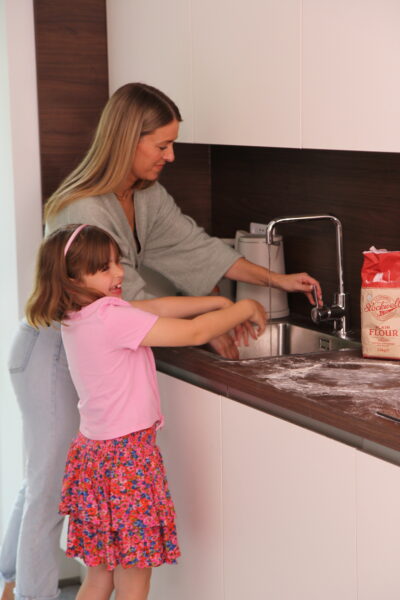 02
Reserve
Once you've found your dream home, it's time to complete the reservation process. The first step is to get you financially qualified by our New Homes Estate Agent using a trusted panel of mortgage advisors.
After this, a reservation form will be sent to you to be completed, at which time a reservation fee will be taken. This secures your new home for 28 days. We will make sure that our contract-of-sale terms and conditions are fair and clearly set out in the Memorandum of Sale which is issued to both parties' legal representatives. This may also include any agreed exchange deadlines or incentives. We will also make sure that our cancellation policy is made clear to you.
If you decide not to proceed with the purchase, you may withdraw from your reservation by informing us in writing. The reservation fee is fully refundable during the 14 day "cooling off" period immediately following your reservation date and prior to exchange of contract. Beyond the 14 days , a proportion of your reservation fee may be retained to cover any reasonable admin and legal costs. This will be detailed on your reservation form. If you move forward with the sale to exchange of contracts and completion, the reservation fee is deducted from your deposit on exchange of contracts.
Your main contact during the purchasing process is the Sales Advisor on your chosen development. Please refer to the Contact Sheet for all important contact information.
At reservation stage and throughout your buying journey, we will make sure that the information you are given on when your new home will likely be ready is accurate at that particular stage. The dates given will depend on what stage construction is at relevant to when you reserve. Our approach is in line with the New Homes Quality Board as follows:
Before completing the foundations and ground floor: we will inform you of the calendar quarter when your new home is likely to be ready.
When the roof is completed and the building weatherproof: we will inform you of the month when you new home is likely to be ready.
When the home is decorated and main services are connected: we will inform you what week your new home is likely to be ready.
The construction stages and time periods will vary according to the type of development; for example, whether it is houses or flats.
Prior to reserving your home with us, you will be shown the specification and drawings relevant to the house type. The information covered is provided here.
If the property is already built when you reserve and you have had the opportunity to view the finished plot, then you acknowledge the property is "sold as seen" and deemed to be acceptable, aside from any outstanding works minor in nature which do not prevent the occupation of the home.
In addition to the above, if the property has been a show home, an inventory of the fixtures, fittings and contents included in the property will have been provided.
Interior:
Plot layout and size
Kitchen layout
Bathroom(s) layout
Mechanical & electrical positions
Telephone & TV points
Detailed specification of what is provided in your home, including paint finish
Exterior:
External finish of your home
Fencing and boundary details
Plot location
Estate maintenance (if applicable)
Parking and EV details
Landscaping details
Refuse and cycle stores
Development layout
View More
View Less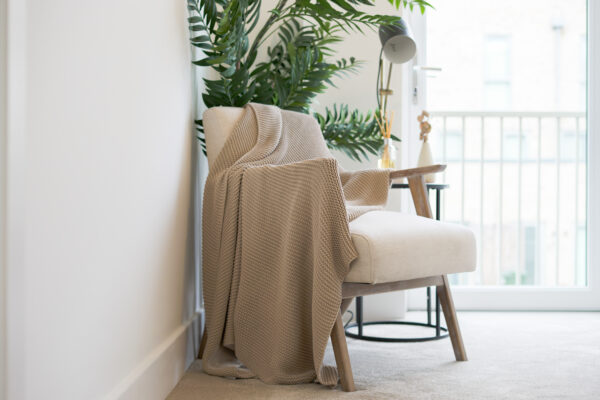 03
Legals
Once the reservation fee has been paid, you need to appoint a solicitor, conveyancer or legal advisor to take care of conveyancing. This is the legal process of transferring ownership of the property.
This will include:
Conducting local authority and Land Registry searches
Answering your legal queries including contract clauses or any restrictive covenants
Acting on your behalf as a third party protecting your legal and financial interests
Exchanging contracts to legally completing the sale
Our Sales Team can recommend a trusted solicitor should you need one. Always remember to get a good idea of the costs before appointing any solicitor. Once appointed, you should send the details to your Sales Advisor so that our own legal team can commence works on the legal pack. At this time, your legal advisor will ask you to pay for any searches that are required. Your solicitor will deal with the searches on your behalf, along with various authorities that hold information about the property and land. These may include the local authority, water and drainage.
As well as a solicitor to take care of the legals side of purchasing a new house, you will also need a financial advisor to help with your mortgage application. Our approved financial advisors offer full support with the whole mortgage process. Please speak to your developments sales advisor if you wish to arrange a chat with our independent mortgage advisors.
View More
View Less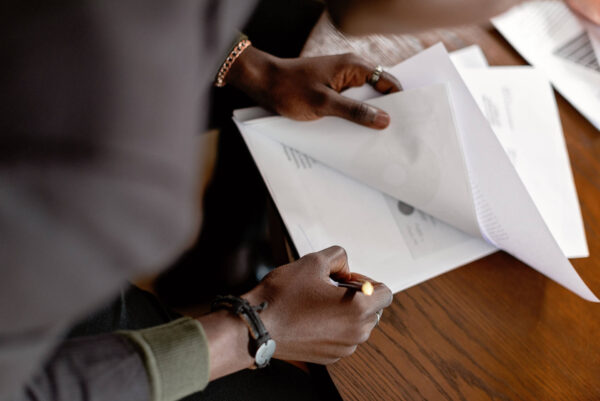 04
Choices
At this stage, you may also have the chance to personalise your home. This will depend on the house type and build stage on reservation. Your Sales Advisor will be able to explain which options are available to you and can arrange a convenient time for you to make your selections.
You will be expected to pay a 10% deposit for your choices once selected and the remaining balance would then need to be paid on or before exchange of contracts. Once your choices are paid for, the order is placed by our build team and will be installed ready for when you move in.
EXCHANGE DEADLINE – The exchange deadline will depend on the build stage at the time of reservation. If you are buying off plan, you may be waiting for 6 months or more before build completion, in which case your sales advisor will keep you informed on build progress and advise when the time has come to discuss exchanging contracts.
MORTGAGE APPLICATION – If you require a mortgage to complete the purchase, you will need to apply for a mortgage. You may have already spoken with a financial advisor to find out what you can borrow. Our sales team can put you in touch with an independent Mortgage Advisor if you need, to help you find the most suitable and best mortgage available to you. Mortgage offers typically last between 3-6 months, therefore if you are buying off plan, you may need to hold off applying for a mortgage until advised by our sales team.
MEET THE SITE MANAGER – If you reserve off-plan before your new home reaches plaster stage, you may have the opportunity to meet the site manager and have a tour of the development whilst your new home is being built. We will give you boots, hard hat and high-vis to ensure your safety whilst in site.
View More
View Less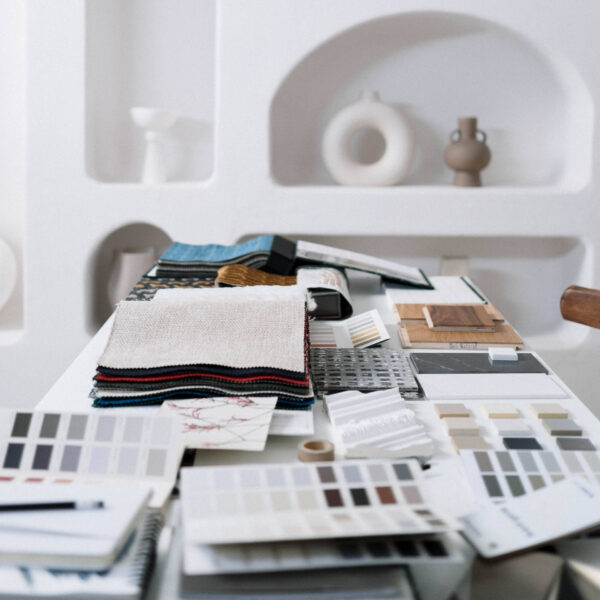 05
Exchange
This is the stage when both parties are legally bound to the sale and purchase of your new home. Before you exchange contracts, you'll need to pay your deposit money to your solicitor. Once all enquiries and searches have been dealt with, and our solicitor is in receipt of deposit funds, it is time to exchange contracts.
Your solicitor will receive a draft contract which they will check through to make sure the price, deposit, title deeds and so on are all correct. If you are buying a Leasehold property you will also receive a copy of the lease. The final contract is what is legally binding and is only signed when all enquiries and searches have been satisfied, a formal mortgage offer has been received and your deposit has been arranged.
Once all parties have signed, your solicitor will then exchange contracts with us. This is also when you pay the balance of any upgrades on extras you may have chosen.
After contracts have exchanged, you can only withdraw from the sale in very specific circumstances. The New Homes Quality Code outlines these reasons and your solicitor will also be able to advise you on this.
A long-stop date will be agreed within the contract. If the property is not "build complete" by this date, you are entitled to serve notice to rescind the contract and receive return of your deposit. The long-stop date is usually 6 months after exchange of contracts.
COUNTDOWN TO COMPLETION – When your new home is decorated and the main services are connected, we will inform you what week your new home is likely to be ready. This is usually two weeks before you will be able to movein and the best time to start preparing for the big move. This includes things like booking in a removal company, arranging for your new phone line to be connected, redirecting your post, giving notice to your Landlord and informing your utility providers of your new address.
COUNCIL TAX – When a new property has been built, the property will need to have a Council Tax band. It is not always possible for the local authority to band a new build home before a customer moves in. If you've moved into a property that doesn't have a Council Tax band, you should contact your local council. For Sheffield City Council, you can find out more here: https://www.sheffield.gov.uk/council-tax/check-council-tax-band
INSURANCE – You may want to consider arranging buildings and contents insurance for your new home before completion day. If you require a mortgage, some mortgage lenders will insist on home insurance being in place from the date of legal completion. Buildings insurance covers the structure of your home against fire, floods or accidental damage. Contents insurance covers the contents of your home in case of accidental damage or fire, floors and theft. Please get in touch with your sales advisor if you have any questions when arranging your insurance.
MEASURING UP – When your home is close to completion, you will be invited for your home demonstration. This is when we recommend you do any measuring up that you need for new furniture or blinds.
View More
View Less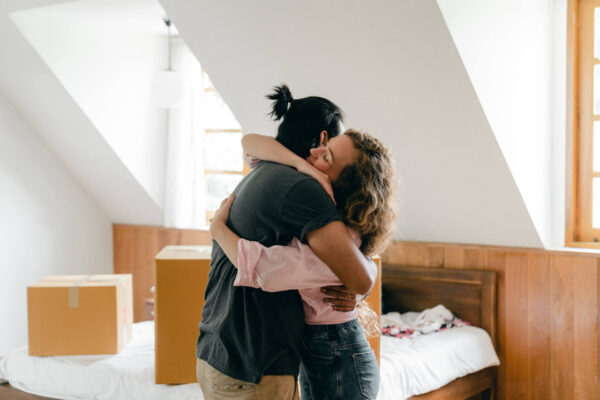 06
Home demo
As part of our commitment to building quality homes, our build team will have carried out quality inspections throughout the build. Your new home will be considered 'build complete' once your new home has passed our extensive quality inspections, and has been signed off by Building Control and the New Homes Warranty Provider.
At this time you will be invited down for a full home demonstration of your new home before your completion date. The site manager will be on hand during this visit to show you around the property to ensure you are familiar with all its functions and feature. This is also an opportunity to ask any questions about the home and to raise any issues that we will look to resolve before your completion date.
We will also run through with you the after care service we provide for two years from your completion date. This will include showing you the customer portal where all the digital documents, manuals and certificates relating to your new home can be found, and how to report any issues covered by our New Homes Warranty.
Please allow 1 -2 hours for this visit. You may instruct a suitably qualified inspector to attend this appointment if you choose.
View More
View Less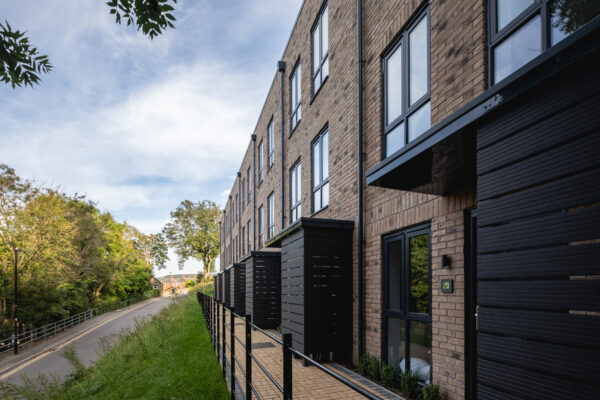 07
Completion date
At reservation stage, the 'completion window' for your property will be indicated on your reservation form. This is the estimated build completion date, which is different to your legal completion date or moving in date. Your Sales Advisor will provide you with more accurate updates at key build stages, as well as any unavoidable or unforeseen delays. A fixed completion date cannot be agreed until your home is completed and all necessary quality checks have been carried out by Sky House Co and your warranty provider.
If you are selling a home and receive an offer, please inform your Sales Advisor before agreeing any dates with your buyer. Your legal advisor will be able to advise your on your available options if you are unable to complete both transactions on the same day. Your legal advisor will be able to advise you of the contract conditions relating to the completion dates and your rights under the contract and the New Homes Quality Code in the event of significant build delays.
On your agreed completion date, your solicitor will provide you with a statement confirming the funds due prior to completing your purchase. If you have a mortgage, your mortgage lender will require confirmation from our New Homes Warranty Provider that your new home has been constructed to their standards before releasing the mortgage funds. Your solicitor will then transfer the balance to us on the day that you legally complete.
View More
View Less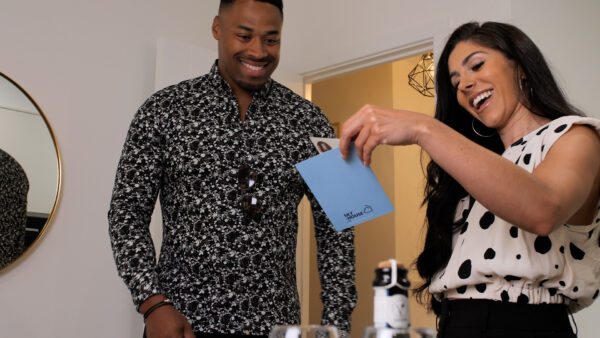 08
Key release
This is the day you have been waiting for! Once solicitors have confirmed funds have been received, we will be in touch to let you know completion has taken place and to welcome to your new home.
Your Sales Advisor will be in touch with you to agree a convenient time to meet you at your new home and hand over the keys. Keys are not normally handed over until after midday. This allows legal advisors time to arrange the transfer of funds (known as 'Legal Completion'). You may wish to arrange for funds to be arranged for the previous day to allow for an early morning move.
Your Sales Advisor will accompany you to your new home and ask you to complete and sign a Key Release Form to say you are satisfied with the condition of the homes and that you have received your keys. Your final meter readings will also be recorded here for you to pass onto your utility providers. We will then leave you to settle into your new home!
View More
View Less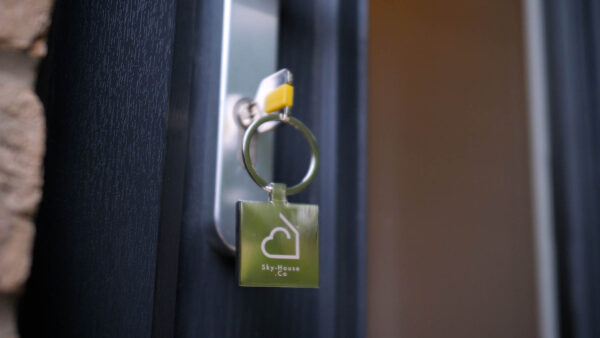 Get in touch
Want to keep in touch? Submit your details to hear about all things Sky-House co. We promise no spam.
Give us a ring:
0114 299 1666
Send us an email:
sales@sky-house.co
Address:
Centenary Business Park, 150 Little London Rd, Sheffield S8 0UJ
Book a viewing or find out more
Working closely with our partners