Sky-House Waverley Central
Stephenson Way S60
sales@sky-house.co
0114 2991666
Coming soon.
Sky-house Waverley Central will see the development of a 4.2 acre site adjacent to Harworth's Olive Lane town centre scheme, bringing 96 new homes to the area. A series of new house types for Sky-House Co, all predicated on sensitive density, robust materials, sustainable features and communal spaces.
Waverley Site 01 saw unprecedented demand for our 4B end-special townhouses proving that our mid-market house types will be popular at Waverley. These will sit alongside our 2-bed starter homes and larger house types creating a blended community of first and last time buyers, young and growing families alike that all share our brand ideals for a design and eco-conscious market.
The masterplan and housetypes have been carefully crafted to hide parked cars within internal courtyards, freeing up the street scene for trees, planting and people.
Careful brickwork and metal detailing, varied roofscapes and large vertical windows allowing the homes to be flooded with natural light.
Planning approval received in July 2023!
View More
View Less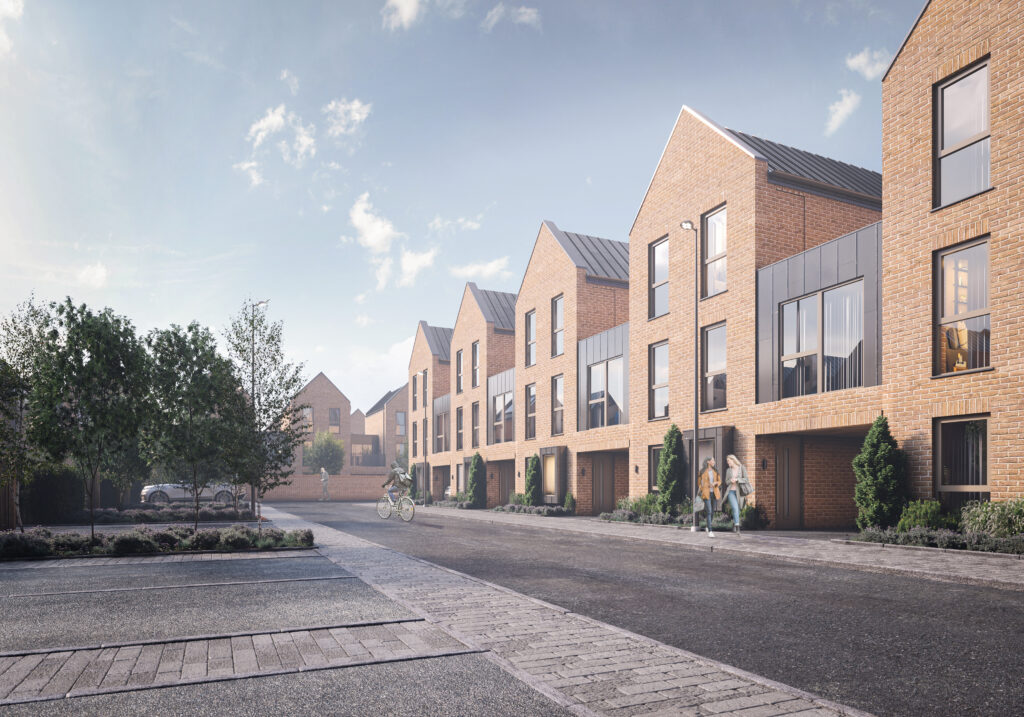 The neighbourhood
Our vision for Waverley Central is to create a homely, lively and sustainable residential heart, with a focus on the human experience in scale, atmosphere and walk-ability.
Gently-dense streets provides a vibrant community nestled between our first Sky-House development and other homes, the Advanced Manufacturing Park and new retail centre, Olive Lane. The vision demonstrates the importance of place making and the need to limit the dominance of the car over pedestrians, the introduction of shared green spaces and mature planting along all routes.
It was important to us that the development consisted of varied, well-considered and high quality architecture that prioritises a positive user experience, both spatially and materially.
View More
View Less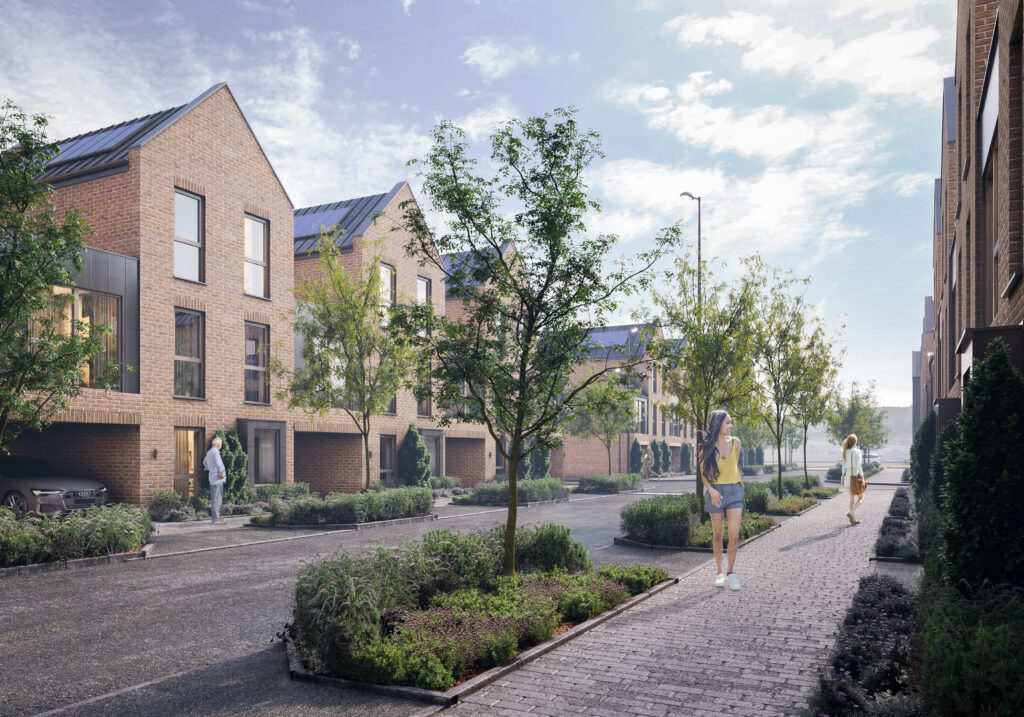 Waverley Central
Development map
Get in touch
Want to keep in touch? Submit your details to hear about all things Sky-House co. We promise no spam.
Give us a ring:
0114 299 1666
Send us an email:
sales@sky-house.co
Address:
Centenary Business Park, 150 Little London Rd, Sheffield S8 0UJ
Book a viewing or find out more
Working closely with our partners