Waverley (Phase 01).
Lescar Road, Waverley, Rotherham S60 8DB
This development is sold out
POA
By appointment
01142991666
Get in touch
What can I afford?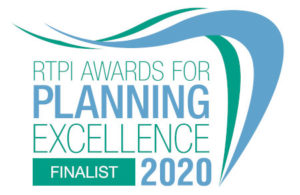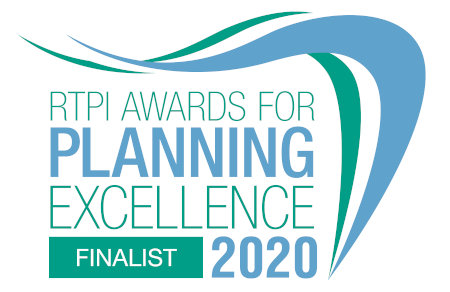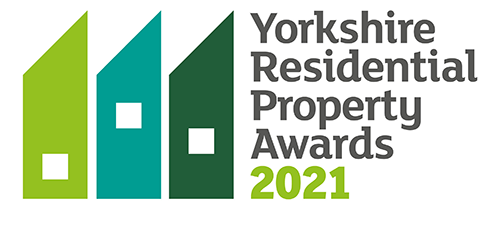 This site is now sold out. Click here to read about Phase 02.
Sky-House Waverley (Phase 01) features forty of the iconic 2 bed Sky Houses and four 4 bed end townhouses tailored for the first and second time buyers.
The striking urban form creates four blocks of houses separated by open space and a secure parking court alongside the pocket park for additional play space for the kids.
Waverley is a new development of 3,900 houses primarily by National House builders creating a new village on the outskirts of Sheffield and Rotherham.
The 120 acre site will feature new homes, lakes and a school alongside a new town centre by Harworth Estates- the new centre will be home to shops, cafes and bars, a new health club, medical centre and much, much more.
Our construction is due to complete by December 2020.
Waverley is a major new regeneration scheme forming part of the AMP close the neighbouring Sheffield Business Park featuring the famous Factory 2050 .
The emerging AMID is an internationally significant area of employment growth with major new announcements regarding the arrival of Boeing and McClaren to the area with new manufacturing facilities. The AMP is also home to the University of Sheffield and many other innovative business and research institutions as part of the AMRC.
100% Sold. Site 02 coming soon!
Development layout.
Now 100% sold
Choose your new Sky-House today
Get in touch
Background.
"Sky House is a new housing concept designed by multi-award winning Architects CODA Studios."
Get in touch
Sky-House is a new housing concept designed by multi-award winning Architects CODA Studios and will be designed to create a new urban development of the following:
40 No 2 bed
4 No 4-bed townhouses
44 total
Four blocks of houses will enclose a central landscaped garden and secure parking area that will herald one of the most unique new build developments in the region creating unrivalled light and space for starter homes.
The interiors of the houses will all be designed by CODA and are designed to create a calm and minimalist feel that is both robust and contemporary with full height windows and doors and of course the amazing roof garden
The houses all include ample storage space, optional fitted wardrobes, open plan living, two beds, two en-suites and fabulous modern kitchens – the floor area is over 800ft sq of living space which means these houses are above the national average for starter homes.
The high gloss, high tech, minimalist white and grey interiors will set new levels of design and specification for the lucky purchasers!
The development will be eco-friendly and it is anticipated that this will significantly reduce the energy bills for the development further enhancing the living environment for the owners- highly insulated, low E appliances and of course the compact design means heat loss will be minimized creating a house with lower than average monthly running costs. A separate energy calculation can be provided upon request.
Urban Living.
Sky-House is an urban house for the young urbanite- a superbly located development adjacent to the new Waverley Town Centre and all the amenities it will offer not to mention its almost equidistant position between Rotherham, Sheffield and Meadowhall.
Waverley is the jewel in the crown of the regions new master-planned regenerations- international companies have chosen to locate here alongside the academic might of The University of Sheffield. Housing has been ongoing here for several years with the upper price limits now exceeding £400,000.
No other national housebuilder is offering a product at this price point, spec and space standards.
Waverley is just 15 mins by car to Sheffield City Centre and 29mins by public transport.
The M1 is just 2.5miles away and perfect for the commuter.
Rotherham is just 11 mins and 5 miles away
Meadowhall is 16mins and 5 miles away with all the amenities you need!
Get in touch
Why Sky-House?
" Sheffield has two world class Universities with around 60,000 students each year choosing the city as their home. "
Get in touch
Waverley is the largest new residential development in the area. No other development offers housing in such a location with such boutique product with such close attention paid to interior design and specification. No one is delivering starter homes Sheffield has an overall population of 550,000 people with 17,000 living within the city centre limits. There are 60,000 students in the city and around 8,000 are Chinese. Rotherham has a population of 270,000 and both centres a struggling to meet housing needs. It is estimated that the Sheffield City Region will create over 70,000 new jobs by 2050. With house building levels below 500 per year, this is creating a shortage in supply and rents have now risen by over 4% with more expected as more people choose city centre living as their preference above the traditional UK suburbs. (See Centre for Cities Research on the changing demographic for the UK) National house builders concentrate on delivering 3-bed houses or 2-bed apartments- Sky House provides the link between the two.